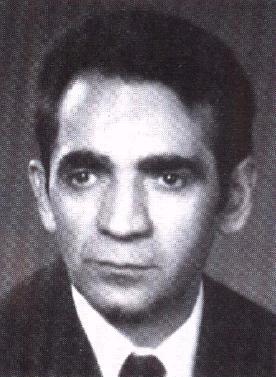 (Mezőtúr, 11. Juli 1932 - Pécs, 13. September 1996)

Took a diploma in porcelain design as a pupil of István Gádor and Miklós Borsos al the Hungarian Academy of Crafl and Design in 1956. As a designer of Pécs's Zsolnay factory, he strove to express novel ideas in new forms. Porcelain figures intrigued him through his whole life: the earlier naturalislic approach was replaced after 1960 by more abstract, decorative modelling; his figures with red eosine glaze are typical. From the '70s, his sculpture displayed humorous, caricaturistic overtones. As a factory designer, he also planned medals, large ornamental and commemorative objects. At symposia, he created ceramic vase compositions.
Participated in the Siklós Ceramists Colony in 1969, '70, '73 and '74, and the Kercskét International Ceramics Studio in 1981.
Was a member of the Association of Hungarian Artists, Society of Ceramists and the Hungarian Art Fund later
MAOE (1971).

- The mark of János Török